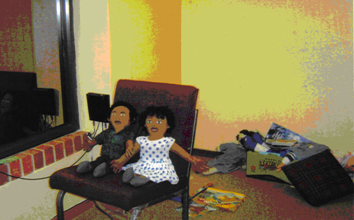 Children represent almost half the victims of known sexual abuse in South Africa. Due to known under reporting of sexual assault cases it is unclear as to the exact number of children who have been victims of sexual crimes.
Since 2005, LifeLine Ekurhuleni has been providing protective measures to avoid further victimization of child victims through the provision of intermediary services.
The Criminal Procedure Act (Act 51 of 1977) as amended makes provision for child victims to testify in private, outside the court environment and presence of the accused (alleged perpetrator) with the assistance of a person who acts as an intermediary thereby reducing child's levels of fear and anxiety.
The child is in a separate room linked to the court via closed-circuit television (CCTV). The child cannot hear or see the proceedings but is questioned by the intermediary, who is able to hear the court proceedings.
LifeLine Ekurhuleni provides intermediary services in several courts across the Ekurhuleni Region, namely Benoni, Daveyton, Boksburg, Vosloorus, Germiston, Kempton Park, Tembisa, Springs, Brakpan and Palm Ridge Courts. Over 500 children are assisted through these services annually. Research has shown an increase in conviction rate in cases where intermediaries are present for child witnesses from 9% to 54%.
The LifeLine team also provide post intermediary intervention services which include monitoring the child's coping post finalization of the criminal case. The team provide emotional support and education to parents on how to best support their child and how to deal with their own emotional response to their child's victimization. The team also provides consistent awareness in schools and to the community about issues surrounding sexual abuse and educating the children about their rights and responsibilities.